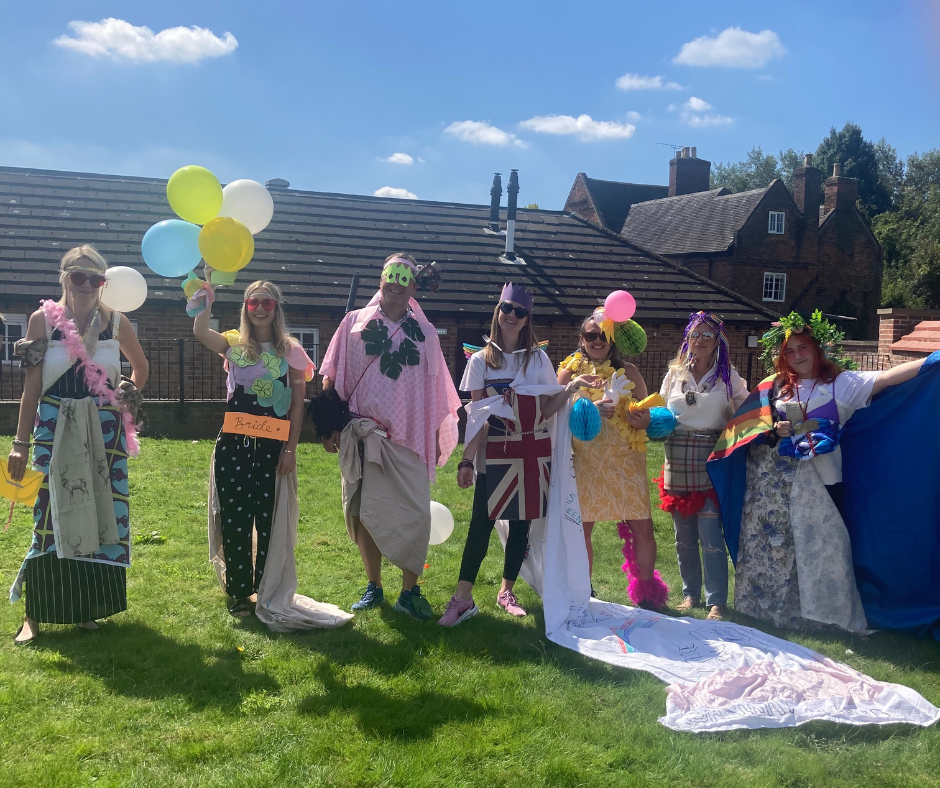 Published on: September 26, 2023
The Compass Changing Lives team took time out to come together and enjoy a wellbeing day at Chester Green Community Centre.
Around 60 Compass Changing Lives team members, led by Chantelle Ross, Service Manager and Sue Berry, Assistant Director at Compass Changing Lives, enjoyed a day full of fun activities geared around focussing on our own wellbeing.
Sue commented: "As a health and wellbeing service we can sometimes be so busy delivering a service that we neglect our own wellbeing in the process. We all are sometimes guilty of this so it was important to stop and take stock of our own well being partly just to feel good but also we know that we are not able to look after others so well if we aren't feeling good about ourselves." 
The day started with reflections about the importance of wellbeing and how we can make a positive difference to look after ourselves, these included making time to read a book and do more of the things that you love, taking time out from social media and enjoying nice walks in nature with your dog or loved ones.
There was lots of team bonding and endless laughter as teams of 6 competed against each other in a balloon relay race, where each team member had to run to the end of the garden and back with a balloon in between their legs and under each arm.
This was then followed by the Apprentice/British sewing bee style fashionista team challenge where each team were given a bag of random items and materials that they had to customise and turn into an outfit, to then be showcased at a catwalk event.
The staff then came together for a Laughter yoga session. It was something that most of the team hadn't experienced before and pushed them out of their comfort zone, but it soon became infectious and some team members couldn't stop, which was fantastic to see!
After a delicious lunch in the gardens, the afternoon was rounded off with yoga, rounders and nature walks with paddling in the local river to help people cool off.
Mel Johnson, Engagement and Equalities Practitioner for Compass Changing Lives said; "The team wellbeing day was a great opportunity for us all to get together. It was lovely to catch up with colleagues that we don't always have an opportunity to see and a few fun games made it a great day."
Ella Blackwood, who recently joined Compass Changing Lives as Assistant Education Mental Health Practitioner, commented; "It was a nice opportunity to meet staff and bond outside of professional duties and relax a little with wellbeing activities"
Derby and Derbyshire Mental Health Support , mental health , MHSTs , staff wellbeing