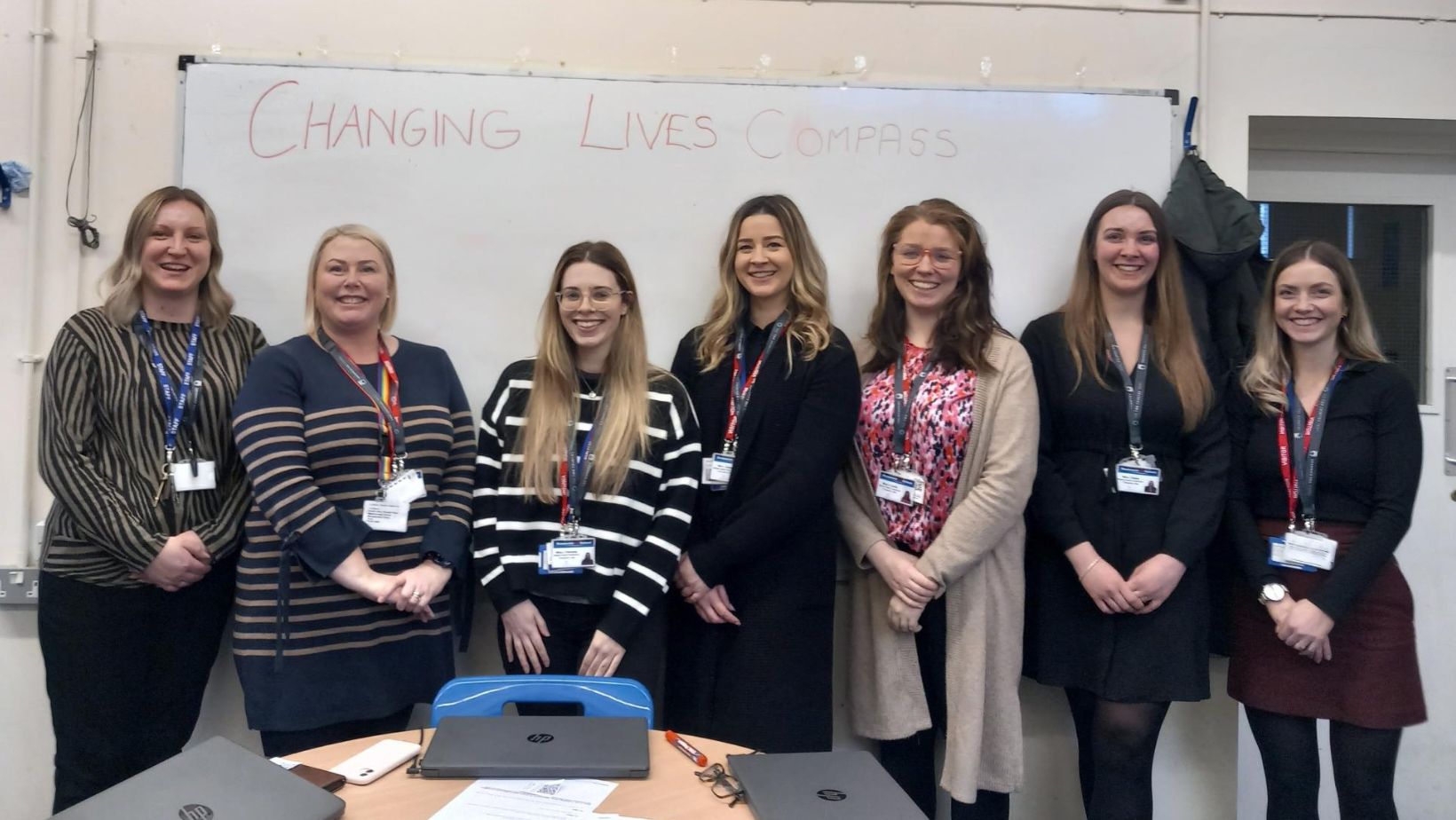 Published on: March 24, 2023
Compass Changing Lives' three new wave eight Mental Health Support Teams were welcomed by their new Centres Of Excellence Schools in Derby and Derbyshire.
Three new Centre of Excellence schools are Swanwick Hall, based in Amber Valley, St Marys in Chesterfield and Landau Forte located in Derby City.
Sue Berry, Assistant Director for Operations at Compass Changing Lives, said: "This is an integral part of Compass Changing Lives' development. It is a big next step for both staff and the service as we grow together and drive the service forward to help support the mental health of children and young people across Derby and Derbyshire"
The Swanwick team were greeted by Swanwick Hall's Mental Health Lead, Kirstie Smith, as they embarked on a full induction day at the school.
Rachel Zilate, Compass Changing Lives' Locality Team Leader for Ilkeston and Belper said: "The team had several meetings with staff including an hour with Mr. Fawcett the headteacher, and other meetings with the assistant head of safeguarding, one of the trust leaders for SEN and the head of 6th form, who was very happy to hear we work with 6th formers."
Rachel continued: "We were off to a flying start, chatting with students who were keen to find out more about the role working in mental health and excited about the potential of having mental health teams within a school setting. One of the 6th formers spent 15 mins talking to Ellie about the role and working in the NHS.
"The feedback from Swanwick Hall was really promising and they are looking forward to having us on board and the team is excited to be working with the school."
Sue said; "I am delighted that our three new wave eight teams have been welcomed so positively by all three of our new Centres of Excellence. It is a fantastic start and a huge step forward in making children and young people aware that we are here to support them on their mental health journey whenever they need us."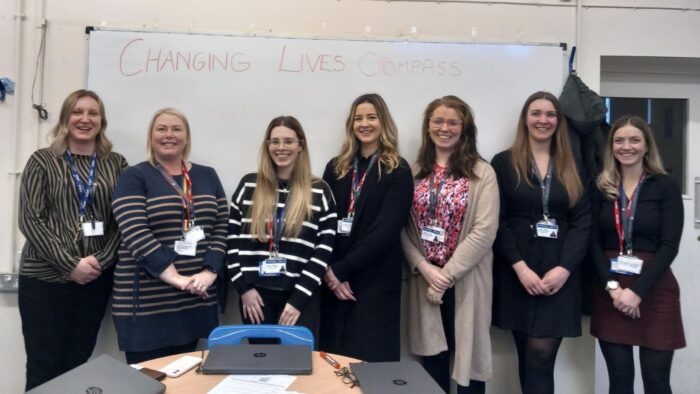 Derby , Derbyshire , mental health , MHSTs , Schools , whole school approach