Published on: July 25, 2023
The team at Compass Changing Lives have together written a story book, 'The Pesky Parrot', to help primary school children to understand their emotions.
The book is part of an anxiety workshop being delivered within schools across Derby and Derbyshire by our mental health practitioners which launches in September.
The anxiety sessions have been developed to support young children to start understanding their emotions and develop strategies to cope with challenging feelings and emotions.
Chantelle Ross, Compass Changing Lives Service Manager, said: "The Pesky Parrot is a brilliant example of the creativity within the team. The book is being very well received by children and schools and is giving young children the space to explore their thoughts and feelings in a fun, relatable way." 
Faced with the problem of not finding the right book to include in the workshops, the team decided to write their own story.
The development of the book which is aimed at primary aged children, enables the exploration of Automatic Negative Thoughts in a child friendly way. Automatic Negative Thoughts are unhelpful or even harmful thoughts that we have automatically in response to an event or situation.
The Pesky Parrot provides a gentle introduction to the impact of thoughts on behaviour and the associated physical symptoms. The parrot represents the thoughts of Frankie, the main character in the book, as he is getting ready to start his first day at a new school. As readers follow Frankie's day, they can see how he reframes the voice of the Parrot, which are his thoughts.
The Compass Changing Lives team have been running taster sessions in the city across primary and secondary schools which have proved to be a big hit with the Children and young people who said: "We love the Pesky Parrot and love the sessions, they are fun and interesting."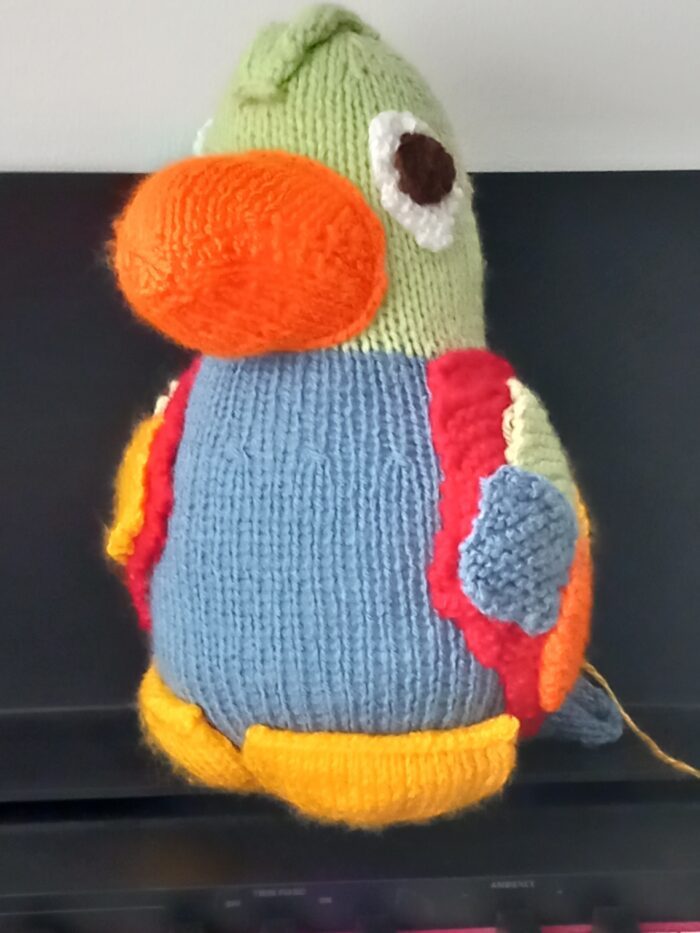 To accompany the book, Rachel Zilate, Team Leader and Tracey Carey-Meyrick, Specialist Team Leader for Compass Changing Lives are knitting pesky parrots.
Chantelle added: "I am so proud of what the team has achieved so far and really excited to see what the future holds for The Pesky Parrot."
Derby and Derbyshire Mental Health Support , mental health , whole school approach