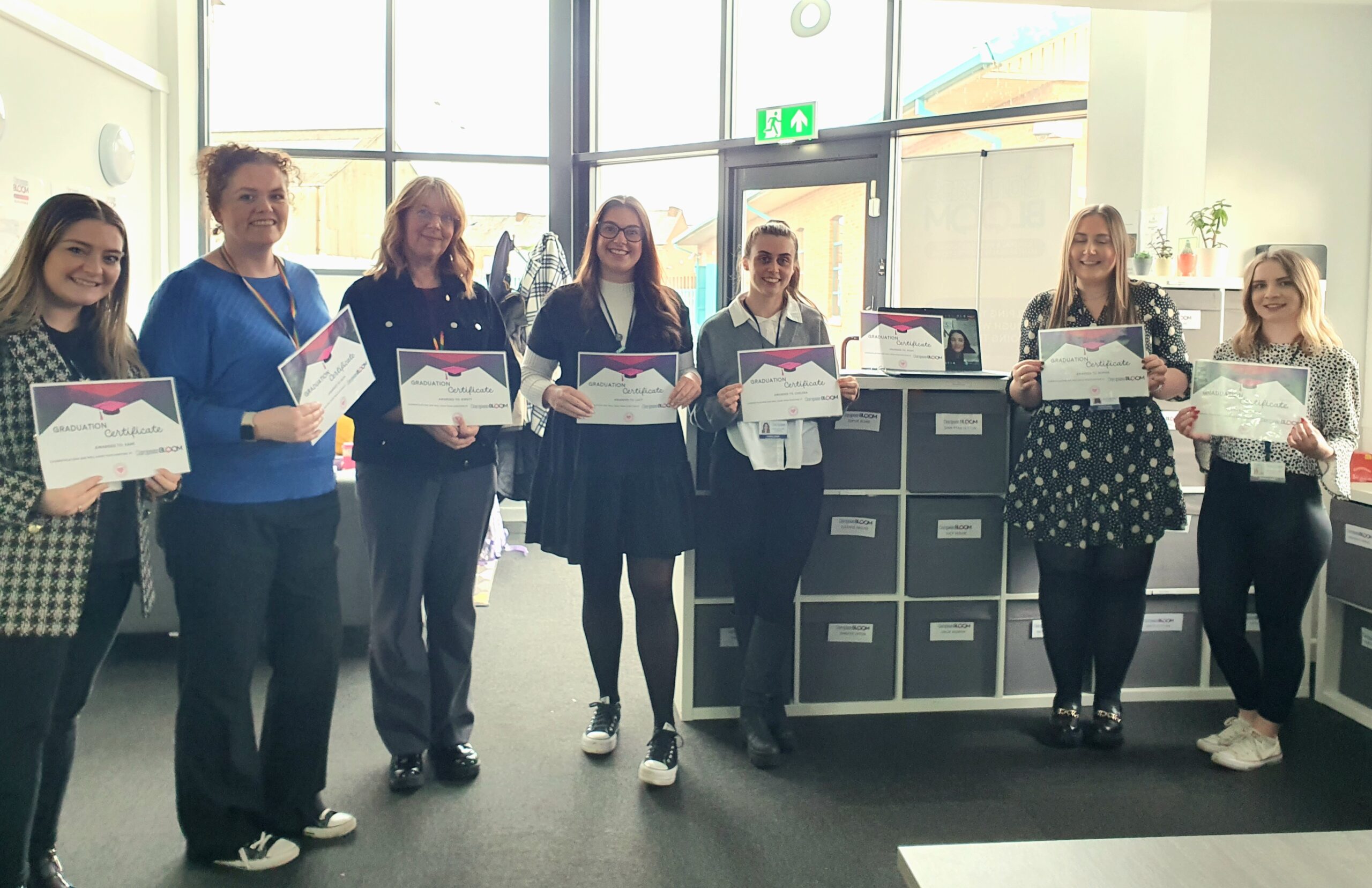 Published on: April 27, 2023
Staff at Compass Bloom Mental Health Support Team in Central and West Lancashire will be able to support more children and Young people full time following the completion of their university studies.
The newly qualified Educational Mental Health Practitioners (EMHPs) have given in their final piece of work at Edgehill University marking the end of their 12 months' part time training.
Compass Bloom service manager, Anne Haines, said: "I feel extremely proud of all of the staff who worked so hard on the course to ensure they are ready to do their best for local children and young people.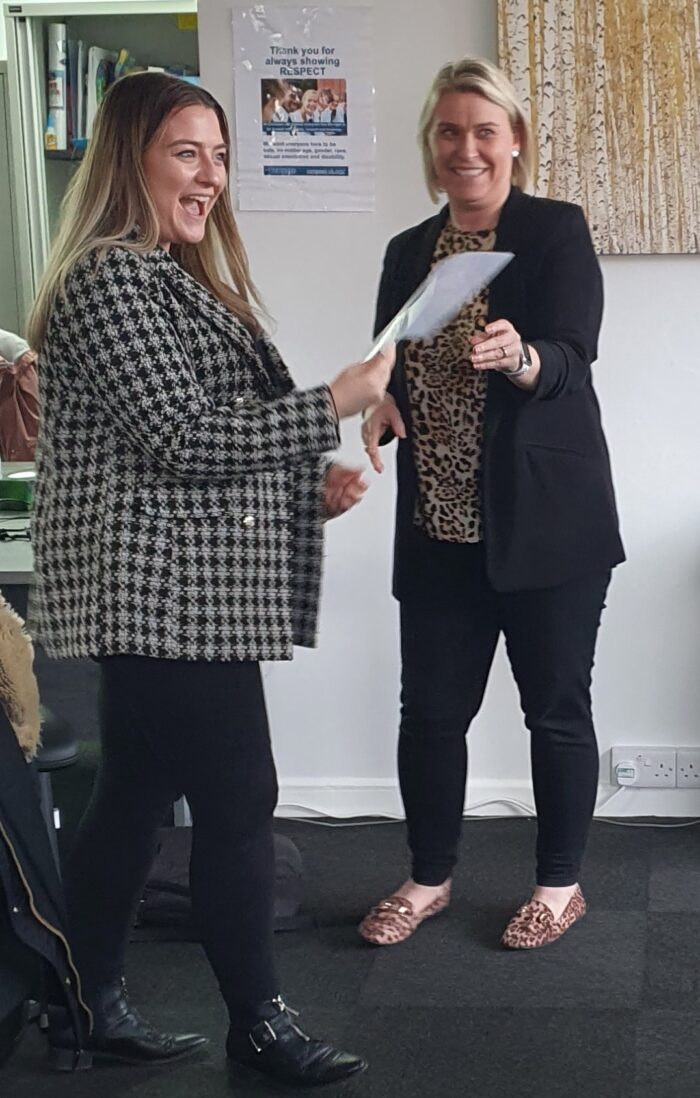 "It's the start of an exciting time where we can help support even more children, young people and families across Central and West Lancashire."
Anne continued: "We can spend more time in schools, working and supporting the schools and their staff. We can increase the number of referrals into our service and consequently see and work with more children, young people and their families whilst promoting more positive outcomes in our area."
The EMHPs are able to dedicate more time to integrating themselves into the school settings and building positive working relationships with school staff to work together to support young people. They are already delivering one to one therapy work with students for a wide range of problem areas such as anxiety, exam stress, low mood. And are working with some schools in planning group work to support the whole school approach.
EMHPs react to new status
One of the new EMHPs, Lucy Taylor said: "Now I am a qualified EMHP I look forward to spending more time working on the whole school approach with school staff and having a larger case load where I am able to support more young people."
"I would recommend the EMHP role to individuals who are passionate about mental health and supporting young people. The job is extremely rewarding, and I feel so fortunate to be in the position I am in.
Another EMHP, Samantha Ryan Fenton said: "I am really proud of the challenges I have overcome and hope I can be proof that anything is possible. I am dyslexic and also dyspraxic which causes certain learning difficulties and coordination. Sharing my neurodiversity challenges with colleagues allowed me to be supported throughout and adaptations were put into place when needed."
EMHP Kirsty Fletcher said: "It felt like quite an achievement after the tumultuous year it has been. I want to just say thank you to everyone who has assisted me on that journey."
And EMHP Ruth Mills said: 'I am so glad I did the course. It's an accomplishment professionally and a personal achievement for me. Studying and qualifying as a team gave us the support we needed and we are stronger and more confident now we are independently practicing."
Ruth added: "Being in schools and seeing the young people week by week and seeing them grow in confidence and seeing them progress really gives you job satisfaction and you know you are making a difference."