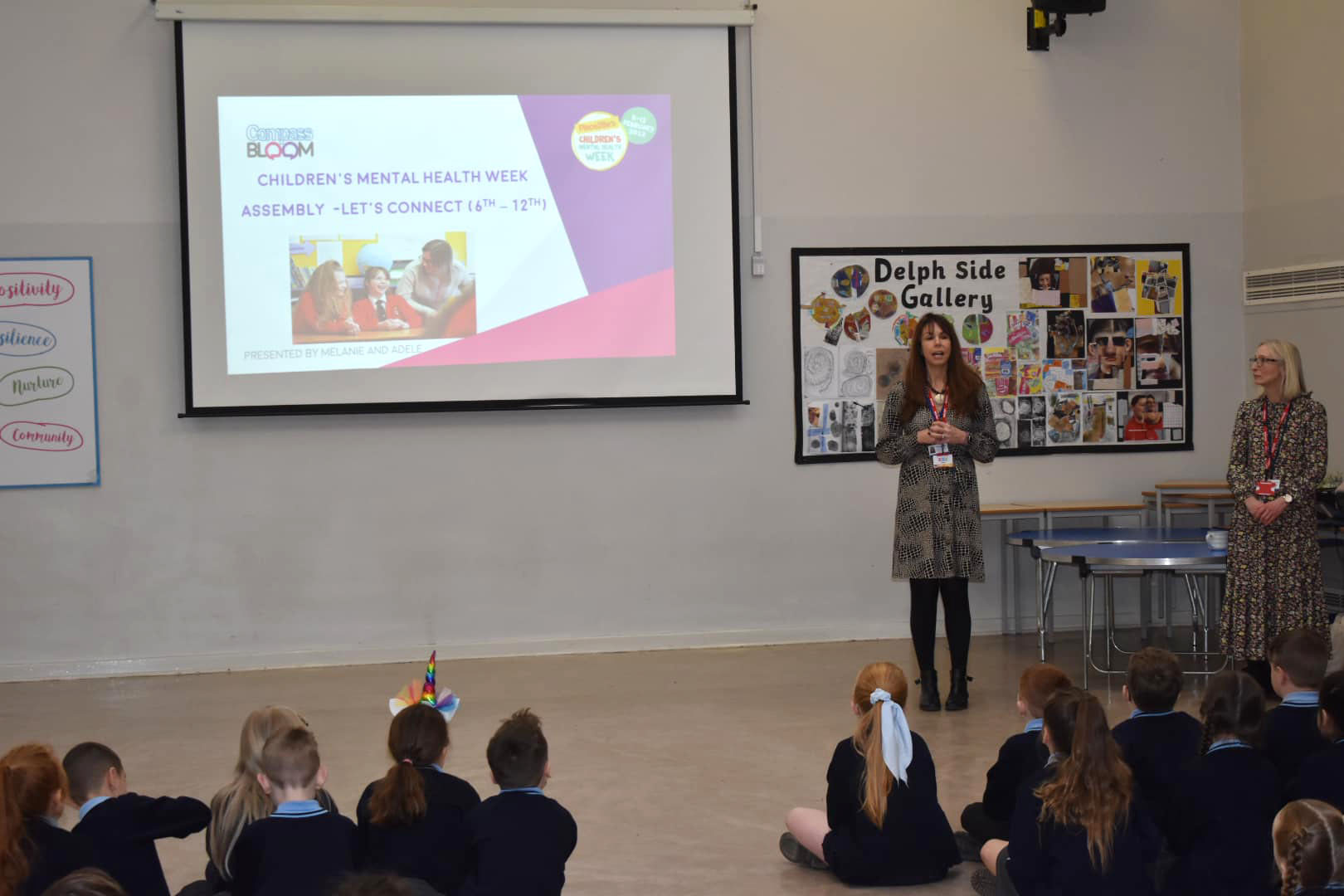 Published on: February 23, 2023
Staff at Compass Bloom have visited a primary school and talked about different ways pupils can support their mental health and wellbeing by making meaningful and healthy relationships with family, friends and others in their communities.
Our Supervising Practitioners, Melanie Simcoe and Adele Normington visited Delph Side Primary School, Skelmersdale in West Lancs and talked to around 80 pupils. Melanie and Adele encouraged the children to think of ways in which they can make connections with each other to help improve their wellbeing.
Adele said: "It's important to break down barriers regarding mental health and show children that they can get the support they need from an early stage. There are people available who can help with their worries and low mood.
"We talked about the mental health support that Compass Bloom can offer and the different ways that pupils can connect with each other."
In an interactive assembly, Melanie suggested pupils speak to someone new in the playground or talk to a teacher and find out how connecting in this way can improve their feeling of wellbeing.
The pupils thought of different ways that they could connect, such as through acts of kindness or volunteering, interacting in a group activity or by writing a letter or email or sending a text message to someone that you may not have seen for a while.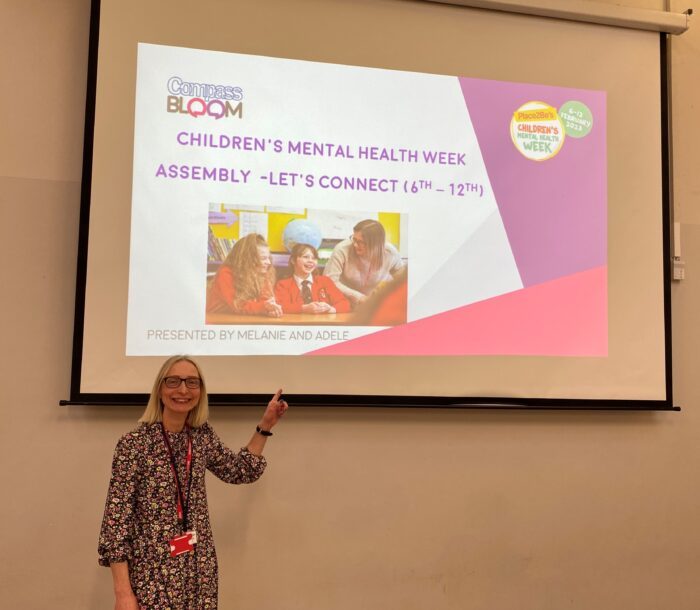 Adele said: "The pupils were keen to learn about mental health. We had some great ideas of how they connect with each other through team games such as football. Some pupils like to connect with each other through their artwork by creating art for other people to enjoy.
"In school, the pupils have all written down ways that they can help each other on a piece of paper and then joined these up to make a lovely paper chain sharing their ideas.
"The pupils were amazing and we are looking forward to delivering more assemblies."
The assembly was inspired by Children's Mental Health Week's theme of 'Let's Connect.'