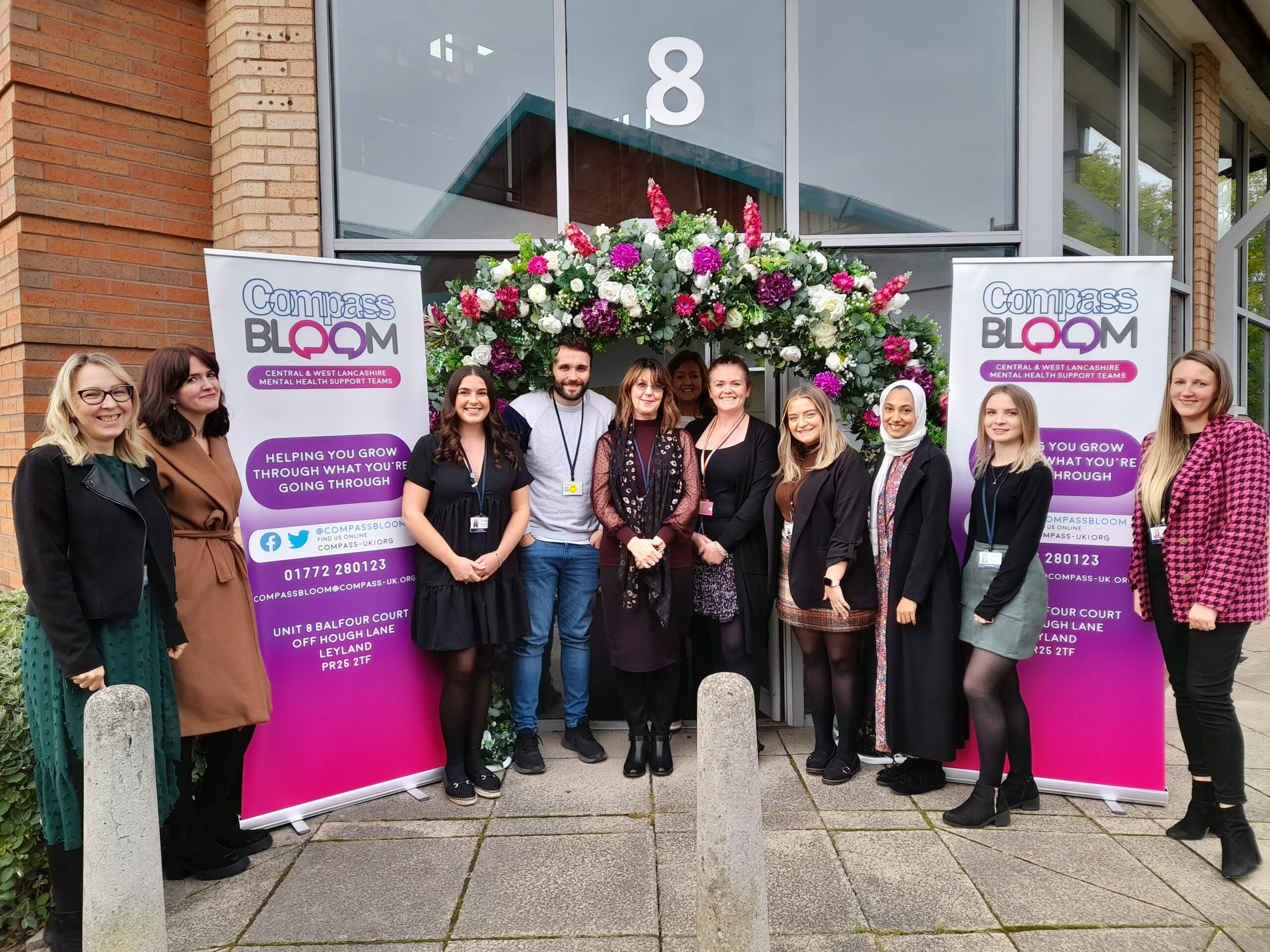 Published on: October 26, 2022
Compass Bloom launched with an event at its Leyland hub attended by local partners, our commissioners, and staff including our CEO Rachel Bundock and Lisa Gale, Assistant Director Operations (North)
Visitors from local schools, school health, youth and children and families teams saw examples of how we work and a presentation about our organisation at the service's Leyland hub, which was fittingly bedecked with a garland of flowers.
Staff went out to youth centres at Chorley and Skelmersdale to talk to young people and spread the word among workers there about how Bloom can help.
Lisa said: "The Compass Bloom team celebrated the launch of their new logo and branding on 10th & 11th October, using a series of events around the Central and West Lancashire area to spread the word about the amazing work they do to support children and young people's mental health.
"With their usual dynamism and creativity colleagues prepared an array of displays and activities to demonstrate the type of interventions and support they provide in order to help people understand the importance of prevention and early intervention when it comes to young people's mental health.
She said the events were attended by various stakeholders including commissioners, members of the public and partners who were all impressed both with what the service offers, and how the team deliver it.
And Lisa added: It was a privilege to be part of the day at the Leyland Hub, and to share in marking such an important milestone with members of the team – in fact, it was blooming marvellous."
Janet Ince, Transformation Manager at Chorley & South Ribble CCG, said: "The launch of Compass Bloom during Mental Health Week was the perfect opportunity to showcase the breadth of support the teams will be offering to young people in education across Central and West Lancashire. I was delighted with the enthusiasm, professionalism and knowledge the Education Mental Health Practitioners displayed and know this service will be a huge success to help improve lives'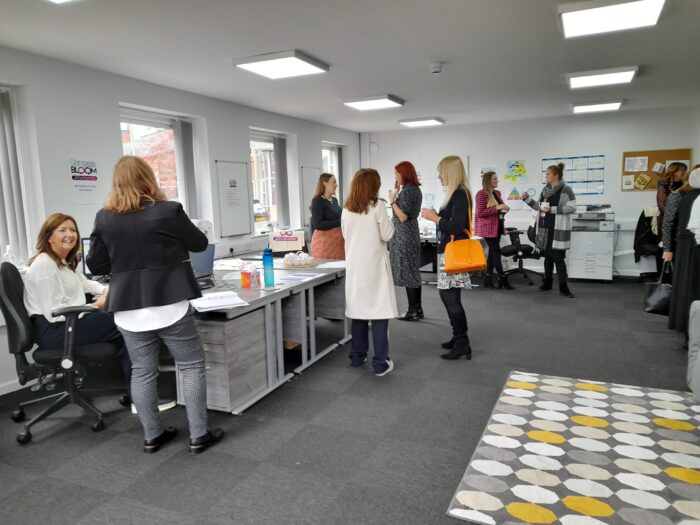 And Liz Jennings, Service Redesign Manager – West Lancs, at NHS Lancashire and South Cumbria Integrated Care Board, said: It was a pleasure to attend the launch of Compass Bloom in West Lancashire, our new Mental Health Support Team in schools service.
"Now, more than ever, supporting our young people with their emotional and mental wellbeing is so important. By offering this support in schools and colleges, we will help pupils to achieve the best educational outcomes and reduce the chance of them developing more serious mental health issues later in life.
And she added: "The launch also provided the opportunity for organisations and services to come together and discussions were being had and plans forged to integrate this new service to enhance the support that can be offered to children and young people."