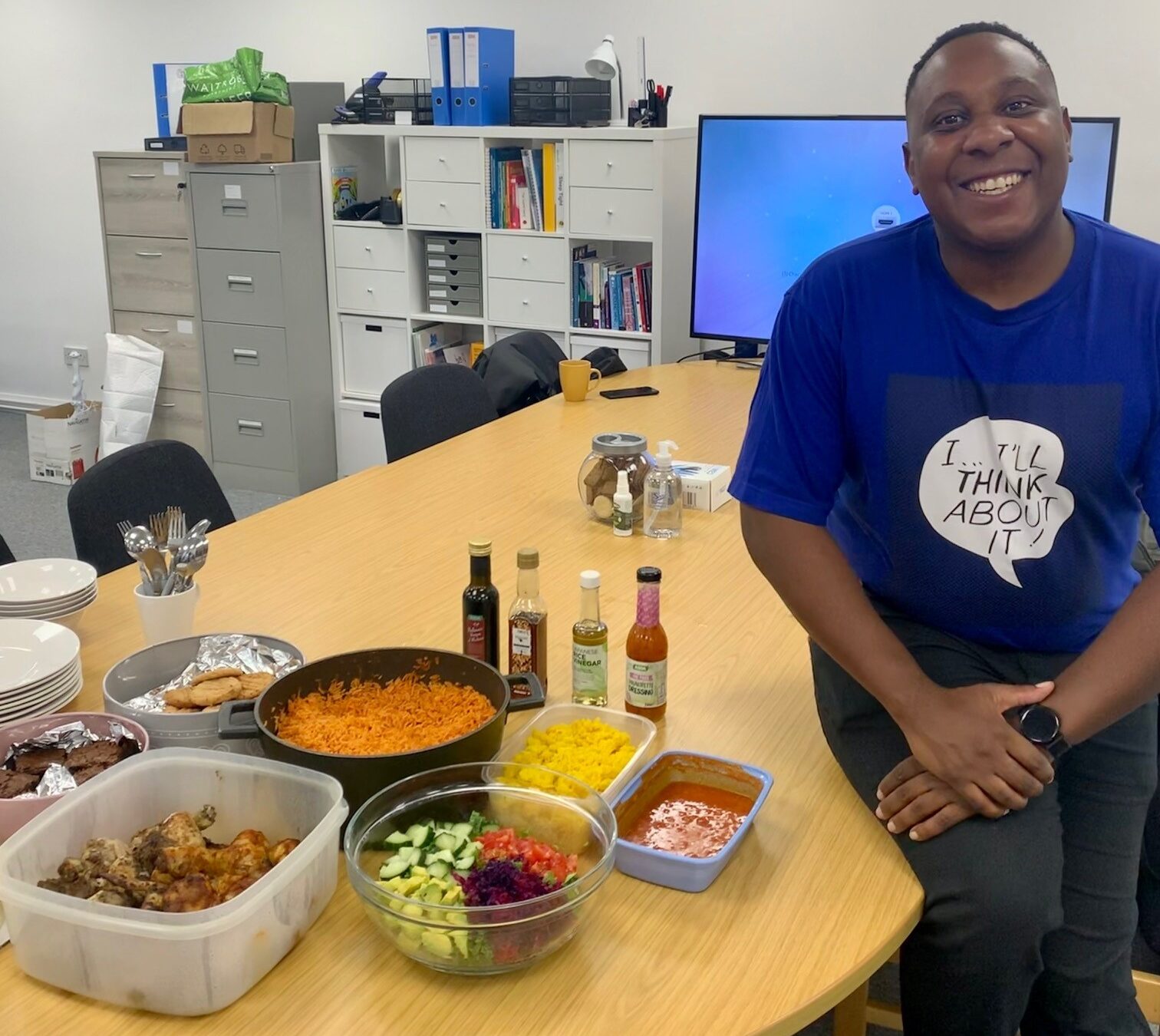 Published on: October 27, 2022
The team at Compass Be enjoyed a Black History Month lunchtime celebration, where Thompson Charuma, the service's Black, Asian and Minority Ethnic specialist theme lead, served up his flavoursome favourite foods.
Thompson, Assistant Education Mental Health Practitioner at Compass Be, has been working hard in schools and the community delivering workshops to celebrate Black History Month throughout October, remembering important people and events in African history.
Team Leader, Michelle Eyre, said: "Through the month of October, Thompson has been raising awareness for BHM working with CYP in educational settings which included delivering workshops and awareness stalls.
"By delivering these workshops Thompson has played a crucial part in sharing , celebrating and allowing CYP the opportunity to understand the impact of black heritage and culture."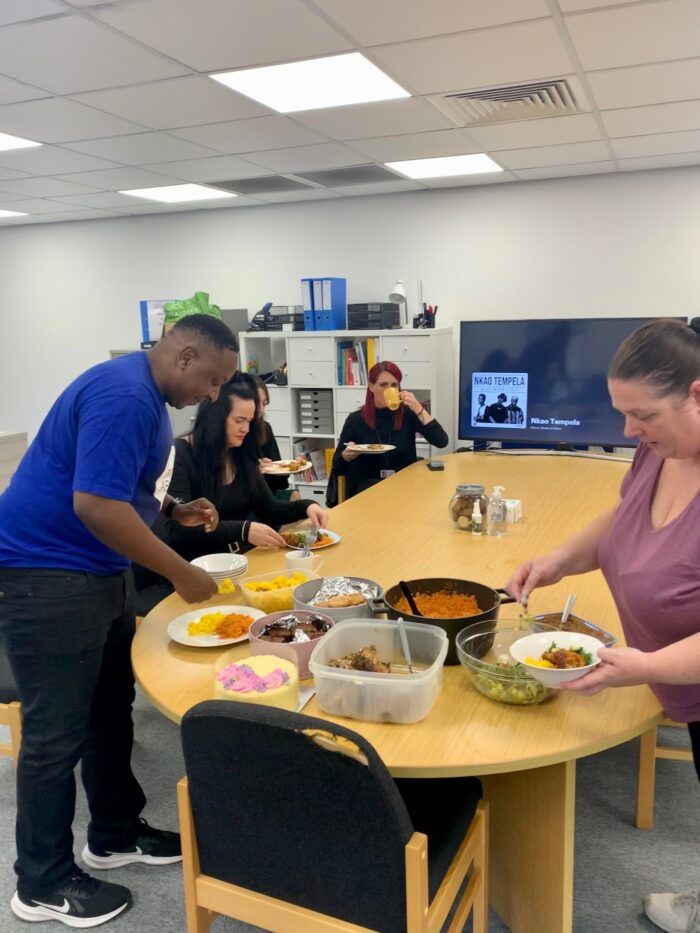 Of the lunch event, Thompson said: "I wanted to create a sense of team wellbeing and also celebrate black history month. I introduced some of my favourite dishes to the team including Jallof rice, Jerk chicken and Rainbow salad which was very well received!"
Louise Doughty, Team Leader at Compass Be said: "This was a lovely event which gave the team time to come together for a collective meal and Thompson was able to share his passion for his heritage and culture.
"Thompson showed his dedication and passion and also his sense of team. It created an enormous sense of wellbeing in the team. Thompson put so much effort into sharing this with the team and it was a brilliant event that not only brought the team together but also tasted amazing!"