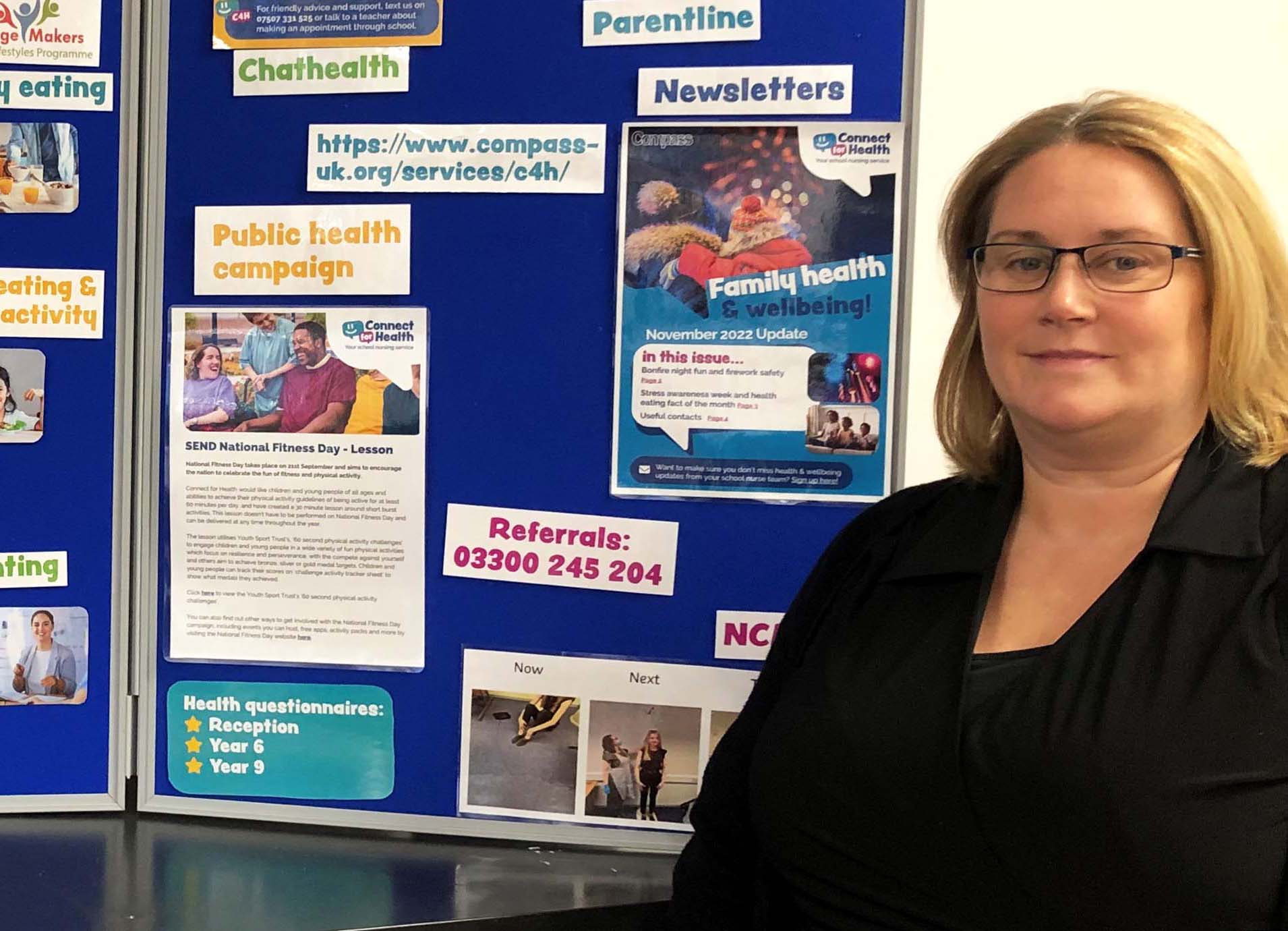 Published on: November 21, 2022
Connect for Health's offering to autistic children and young people in Warwickshire was proudly promoted at a local autism awareness conference.
Kirsty Elliott, our Learning Disability Practitioner met other attendees at the Act for Autism conference in Nuneaton. She was at our dedicated stand for the event.
Kirsty said: "We support children and young people across Warwickshire who are neurodiverse, and our aim is to provide accessible and inclusive support."
Service Manager Karen Cornick said: "One of our service priorities is to 'increase our provision to vulnerable groups' and attending events such as this helps us to learn about the health needs of neurodiverse children and young people. We are incredibly proud to have achieved this priority for those with SEND"
She said, as a result, C4H had increased the frequency of SEND continence workshops to fortnightly. Also, lessons to support key public health campaigns were created for SEND children and young people so they could be delivered in special schools by Kirsty and our Family Brief Intervention Workers.
Teaching materials and assemblies were also produced specifically for SEND students.
Kirsty said: "It's essential for us to be at these events. It ensures parents and carers are aware of our service. We can highlight what we can offer neurodivergent children and young people.
And she added: "Keeping up to date with the latest information and guidance is the best way for me to ensure I am providing the best support possible in my role. It's also really good to see all the work being done to support neurodivergent children and young people in Warwickshire."
Speakers at the event discussed their experiences and knowledge on stage, inviting the audience to engage and ask questions.