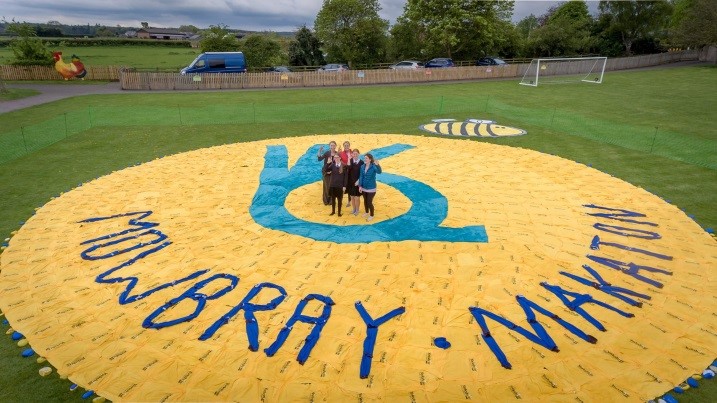 Published on: May 15, 2019
Compass BUZZ and Mowbray School welcomed the Tour de Yorkshire into Bedale on 3rd May 2019 with a fantastic land art covering a large part of their school field.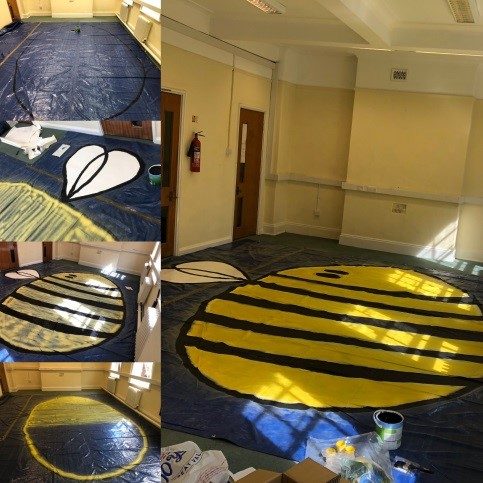 Compass BUZZ were delighted to hear Mowbray School had been given the opportunity to create a piece of land art showing this amazing Makaton logo which was designed to celebrated their achievement in successfully training the people of Bedale to become the second Makaton friendly town in the UK. We were even more delighted when Mowbray School said they would love Compass BUZZ to be apart of their design and have a 'Bee' flying around the Makaton land art.
Tom Willoughby's building company kindly donated materials to the project so that Ashleigh Coombs, Compass BUZZ Wellbeing Worker, could create our famous BEE!
Ashleigh spent hours drawing, painting, cutting out and pegging down our massive Compass BUZZ BEE with the help from the Service Manager, Lisa Gale. We were so very grateful to Mowbray School for letting us be apart of this spectacular event and to Tom Willoughby's for donating the materials