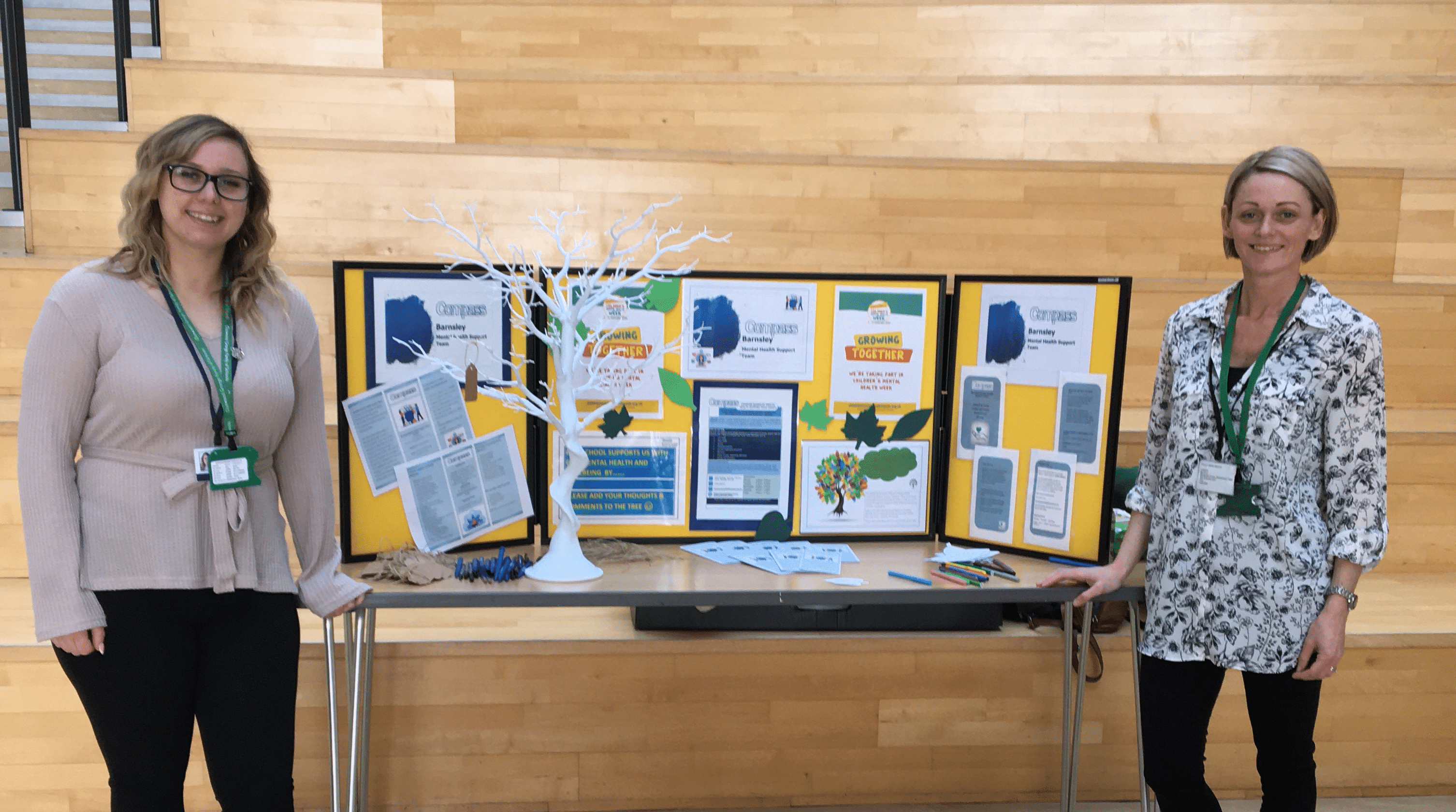 Published on: March 8, 2022
Our Compass Barnsley MHST team supported schools with a Children's Mental Health Awareness (CMHA) Week campaign to reduce stigma and raise awareness about positive mental health and wellbeing.
Emma Turton, from the MHST, said the team contacted schools with newsletters to introduce the CMHA week and the activities the schools, children, young people and families could take part in.
Team members who worked on events were Michelle Eyre, Paige Edwards, Rachel Musgrave, Isabelle Senior, Kirsty Taylor along with Emma.
The team used the opportunity to explain more about the MHST and the support it could provide.
They suggested promoting activities young people could take part in for CMHA Week including consultation around how schools support mental health, "things that help me to grow" and positive affirmations.
Building positive relationships
They supported assemblies and a parent/carer coffee morning in primary schools and lunchtime consultation sessions in two secondary academies.
Emma said: "We are keen to let everyone know who we are when they see us in school. We want to build positive relationships within the schools and the community we work in. Awareness events give our team the chance to have open and honest conversations about mental health and wellbeing with children and young people.
"The week really gave the team a chance to grow together learning from each other and supporting each other in areas of delivery showcasing our strengths and supporting each other in areas where we need to grow."