Published on: February 22, 2023
Staff at our Barnsley MHST Compass Be have developed a series of different workshops for primary and secondary schools and family centres across Barnsley.
An initial Key Stage Two workshop, for primary school aged children aged seven to eleven, was created by Assistant Educational Mental Health Practitioner Emma Turton which explores what mental health and positive mental health is, how we maintain positive mental health and looks at the key message of 'we all have mental health' and resilience.
Emma said the team began delivering their early intervention Your Journey to Positive Mental Health Workshops in April 2022 and the success of these has prompted more schools to ask for it.
The idea was further developed with Family Centre workshops, which have now been delivered to parents/ carers who attend with their children aged 5-8 years.
And now a Key Stage 1 This is Me & My Emotions workshop has been created, exploring different emotions.
The team have also delivered secondary school Understanding Our Mental Health workshops created by Sarah Turner Supervising Practitioner for the whole of Year 7s and Year 8s as part of an Alternative Curriculum Day.
Their aim is for the young people to understand that we all have mental health, what stress is and the effects it can have on us and how to reduce stress, looking at where to get help if things are becoming difficult to manage.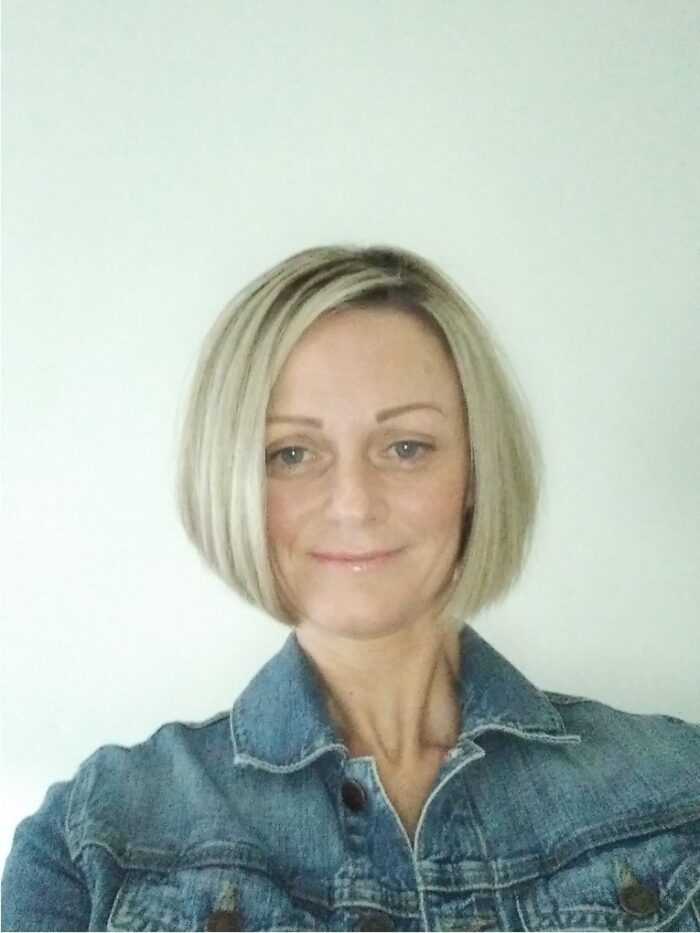 The workshops included the use of information slides exploring the stress bucket, the pair/share learning strategy, groups discussions, feedback and a variety of different activities including an icebreaker and activity sheets for the young people to follow.
Emma explained that as part of their programme, the Compass Be team have also delivered Exam Stress Workshops for Year 11 students. These gave the students the opportunity to understand the cycle of stress, how to manage exam stress before, during and after exams and to look at strategies to help manage exam stress and to understand where support is available.
She said: "All our own created workshops begin with an introduction to the service and to the staff team. this gives the children and the school staff a better understanding of who the Compass Be MHST workers are and what we do in school.
"This has meant we have built some great relationships with the schools we support and are welcomed by the children, young people and staff when we are in school too."
Louise Doughty, Team Leader, said: "The workshops are important to the service as they form part of our whole school approach and early intervention work with schools. The programme gives the schools the information to run further workshops or follow up work around the themes delivered.
"They help to make conversations about mental health the norm and are breaking down the stigma attached to talking about your mental health and for children and young people to understand that emotions are normal and its okay to feel different emotions and that emotions ebb and flow.
Workshop teams
The workshops have been delivered across schools by the team including; Sarah Turner SP, Emma Turton AEMHP, Summer Bull EMHP, Courtney Askey MHP, Lisa Alexander MHP, Lauren Tiffany TEMHP with the new members of the team having the opportunity to shadow.
Primary resilience workshops have also been created and delivered by Supervising Practitioner Jade Sievewright and also staff training workshops including Mental Health Awareness, Supporting Pupils with Anxiety and Staff Wellbeing Workshops. The team have now created and are due to deliver primary workshops that schools have requested about managing worries during SATS for KS1 year 2 and KS2 year 6 children.
The Specialist Service Team have been delivering a variety of workshops they have created including Understanding your Child's Anxiety Workshops for parent and carers and a Low Mood Workshop delivered by Family Practitioner Rachel Musgrave and AEMHP Thompson Charuma.
Healthy Peer Relationships Workshops including; Healthy Relationships and Social Media, Peer Relationships, Empathy, Peer Pressure and Peer Conflict, Anti-Bullying and Social Skills Support Training have been created and delivered by Healthy Peer Relationship Practitioner Kirsty Taylor.
Bereavement training has been created by Bereavement counsellors Jamie Delerict and Helen Scouller and delivered by them to school staff in a number of primary schools with more schools requesting this staff training.
Partner feedback
Gemma Blackley Pastoral & DDSGL Hunningley Primary School said: "We had great feedback from both children and staff in school about the positive impact it had on the children to sit back and think about how important their well-being is."