Published on: October 9, 2020
Celebrating World Mental Health Day
The World Health Organisation recognises World Mental Health Day on Saturday 10 October. This year's theme is about encouraging Government's to increase investment in mental health under the header 'Mental Health for All'.
Whilst individuals may not have the power to invest billions of pounds, we can invest time in supporting our own and others' mental health. Therefore on Saturday, why not challenge yourself to start a conversation about mental health, with someone you know?
Wellbeing resources for schools
Top tips – How to help with emotions
A tool you can use when talking to children and
young people to help them understand, express and manage their
emotions.
Top tips – How to have the conversation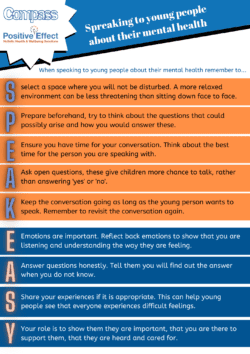 We share advice on how to hold a productive conversation with a young person about their mental health. From selecting the right environment, to drawing on your own experiences.
School staff wellbeing
Our friends at Education Support recently published the results of their YouGov survey 'Covid-19 and the classroom: Working in education during the Coronavirus pandemic: the impact on education professionals' mental health and wellbeing'. Teachers and education professionals were asked if they felt their work has been valued during the pandemic, here's what they said: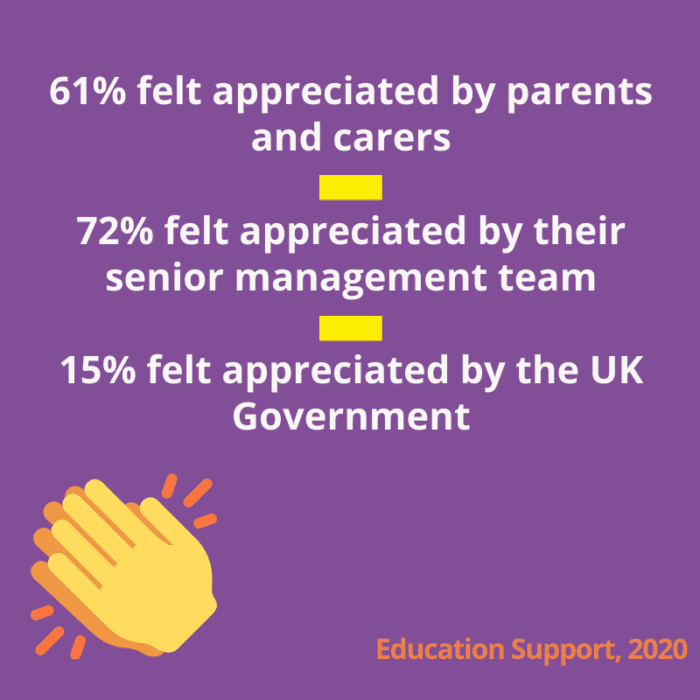 Wellbeing toolkit
When we are not feeling our best, it is important we use tools we know will help us to feel good, comforted and happy. One way anyone (school staff, pupils, students, parents / carers) can do this is by creating their own wellbeing toolkit. Download our free template here:
Managing anxiety
We've all been affected by the coronavirus crisis, so why not check out Education Support's video for teachers and education staff. Their 7 key strategies could help you manage your anxiety, during this challenging time.
Webinar coming soon…
Our next webinar will focus on stress, look out for details in November…
Feedback on our training
We interviewed Victoria Kirkman, Principal, Outwood Primary Academy Greystone in Ripon (below) to find out what she thought of the Compass training delivered for her school.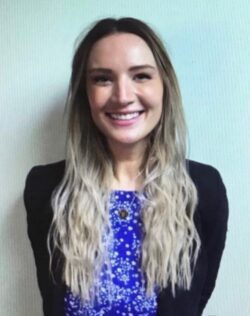 Why was the training important for your school?
Whole school training undertaken by Compass enabled us to all have the same vision for Children's mental health and wellbeing.

Gave us a greater understanding of how mental health issues affect children and young people. Training gave us the confidence to recognise and reduce the stigma over mental health issues.
What did staff gain as a result of the training?
Staff gained knowledge of mental health disorders and how they could affect the behaviours that we often saw in school. After the training by Compass, staff felt confident to work more in depth with children struggling with their mental health.
How did it help the SLT with their whole school approach?
We can now plan our own interventions bespoke to a child's mental health needs with the support of Compass.

Compass have provided us with a wealth of resources and intervention tools for our children. This has saved us valuable time as finding the correct intervention for a child can often be difficult. The expertise at the finger tips from Compass Buzz is vast and this means we can help children with high quality, creative interventions.
Tell us how we can help you
T: 01904 636 374