Health and wellbeing advice for Warwickshire families
Our service newsletters are packed with useful tips and advice on a range of health and wellbeing topics, from things like sun safety to mental health, connecting with others, getting a good night's sleep and many more.
Each two-page newsletter has a featured health and wellbeing topic, along with lots of resources covering things like information about coronavirus, 'stay at home' activities, home learning suggestions, mental health resources for young people struggling with the pandemic, and any other topics relevant to the current times. They contain information both for parents/carers and children and young people, and also cover the details of the support network available for Warwickshire families.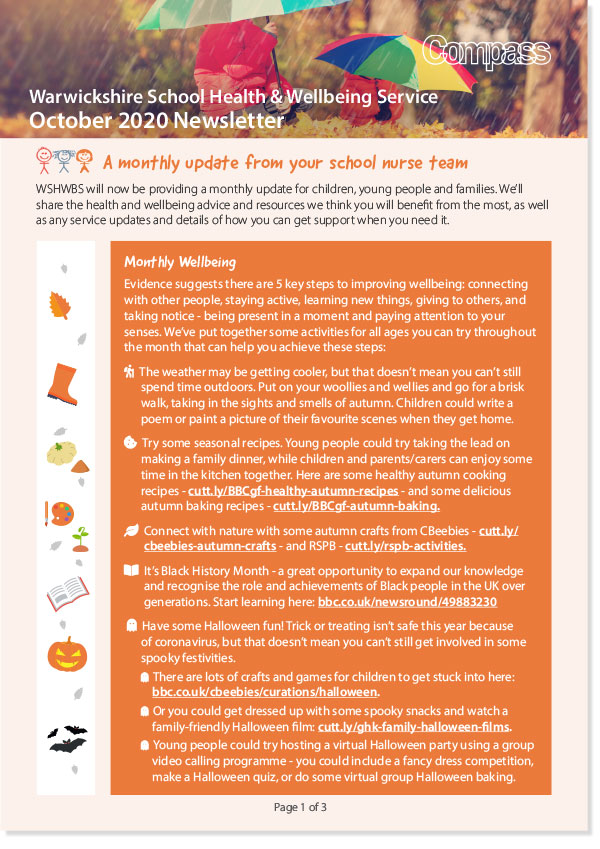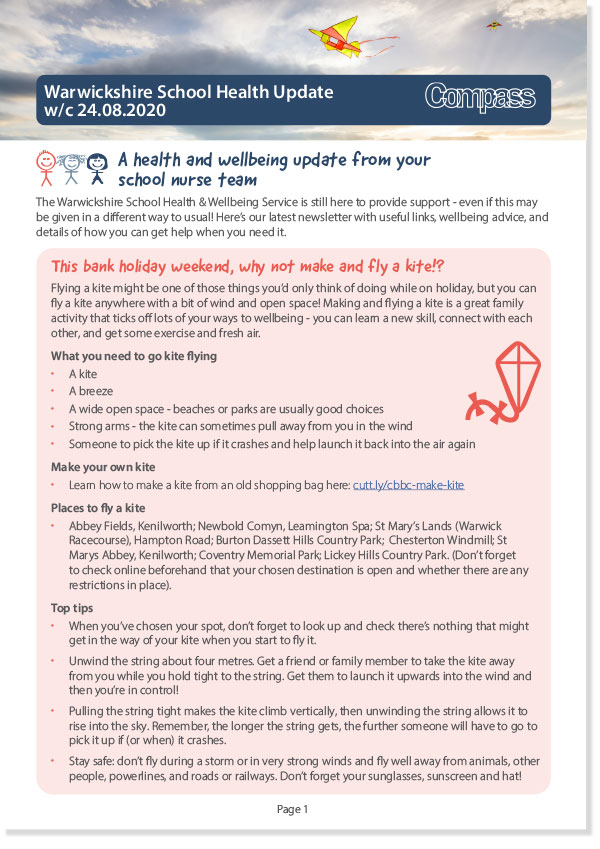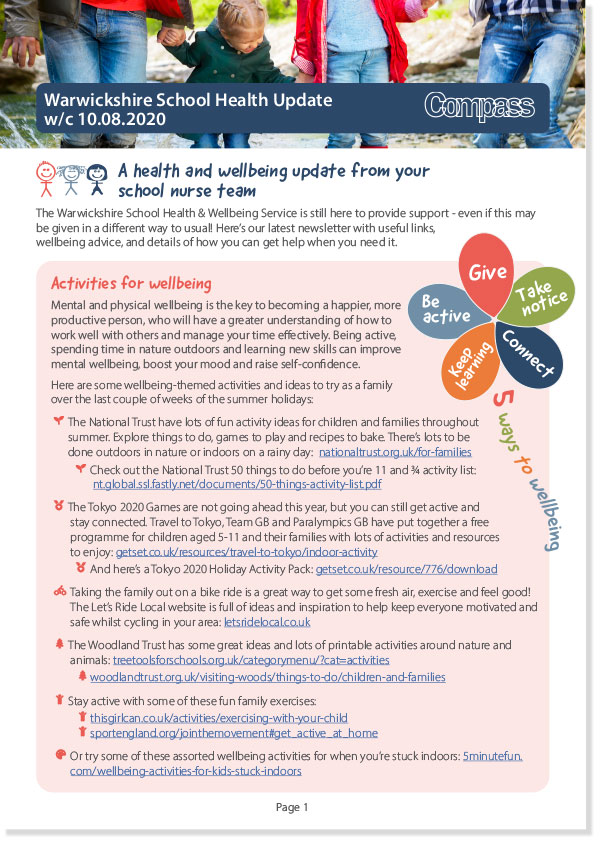 ---
Support for children, young people and parents/carers in Warwickshire
We know these times can be unsettling for children, young people and families. Our school nurse team is here to provide support with any concerns or questions about health and wellbeing: get in touch using the details below for free, confidential advice.
Young people aged 11–19 years
Text ChatHealth: 07507 331 525
Parents/carers
Service mainline: 03300 245 204
Text Parentline: 07520 619 376