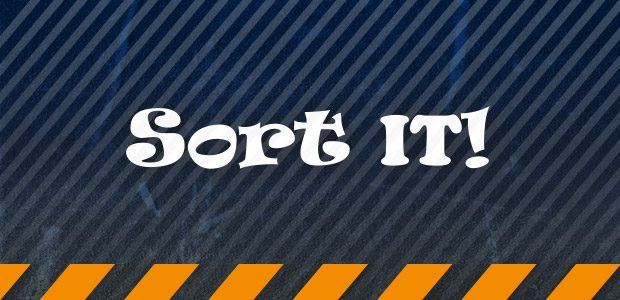 A free, confidential substance misuse service for children and young people up to the age of 18 years old in Enfield who need support around their own or another person's drug or alcohol (substance) use.
Our caring and friendly young people's workers are available at a time that suits you and will do their best to work with you in a place where you feel comfortable.
How the service can help you
Contact us if you need support:
With your own or someone else's drug or alcohol use
Because you are affected by someone else's drug or alcohol use
How you can access the service
If you feel that you, or someone you know, would benefit from our support or would like some more information about the service, you can get in touch anytime via:
Our confidential online referral form
Telephone on 020 8360 9102 to speak to one of our friendly team (Mon – Thurs 9:00am to 5:00pm and Friday 9:00am to 4:30pm or we will get back to you within one working day outside these hours)
Meet the team
Hi, my name is Steve and I'm the service manager for Compass Sort it! in Enfield.
I've worked here for many years now forging networks with various professionals to ensure that we work together to create the best services that we can for young people.
My interests outside work are the gym, reading, watching short films and informative video and playing snooker.
Ultimately I'm here for you, the youth of the Borough. I recognise that many young people are facing difficult times and it's down to us to ensure that we are in the right place and saying the right things, so that you feel empowered to ask for help, information and advice whenever you need to.
My aspiration is to create a service where young people are no longer worried about approaching us for information or support, after all whilst some drugs are illegal; talking about them and making sure you understand how they affect you, should never be!
Hey my name is Nicole I am practitioner for the Enfield Hidden Harm and Sort it! Young People's services.
I started as a volunteer with Compass and became a full time worker 2 years ago. My role involves supporting families into drug and alcohol treatment and helping parents and carers recognise the impact their substance misuse has had on their family. I also support young people between the ages of 12 and 18 who misuse substances; working particularly closely with young people that are hard to engage in services.
My interests include practising mindfulness and yoga, socialising and researching alternative therapies for mental health problems such as social prescribing. It is my objective to contribute to helping my community thrive.
Hi my name is Marsha and I am the hidden harm coordinator for Compass Sort it!, based in Enfield.
The Hidden Harm service works with families affected by parental substance misuse, by helping parents to access drug and alcohol treatment and offering a safe space for affected children and partners to make sense of their experience through 1-1 support, delivered by hidden harm practitioners.
Our Parent Recovery Programme is a 12 week rolling programme, which helps parents to understand the impact that their substance use can have on their parenting and their child's development.
I enjoy my work with parents and family members, and particularly enjoy observing the positive changes that I see in both children and their parents as a result of their engagement with the Hidden Harm service.
In my spare time I enjoy going to the gym and use complementary therapies to relax and unwind.
I am Fay; I have worked in young people's drug and alcohol services for 17 years and prior to this I worked in adult drug and alcohol services on a day programme. I have also worked as part of a mental health crisis team in Camden and Islington. I deliver lots of training for students, teachers and other relevant professional teams. I find drugs and alcohol a fascinating subject; from the history and development of drugs and medicine, the way they are used for good and bad, addiction and how drugs can both save or destroy lives.
Working with young people is both rewarding and challenging and they are often quick to learn and adapt to new information. I have seen the service change so much over the years and the way we work has changed because the issues young people and their families face are always changing, as are drug trends and use patterns. I have the compassion to want to help and support people to make change, take control of their lives and achieve the best they can. I have been privileged to meet some amazing young people during my work and they continue to inspire me.
Hi my name's Anthony and I'm the senior practitioner. We help young people to explore how drug and alcohol use can negatively impact on their social, emotional and educational development. We provide young people with a service that supports their personal needs by working in a flexible and non-judgmental framework in which young people can feel able to receive a holistic, personalised support programme.
Hello! My name is Jomila Ahmed and I'm the Drug and Alcohol worker for Compass Sort IT Enfield.
My role is to help young people understand the effects substances can have on their mental health and general health. I aim to provide tailored support to empower them to reduce risk and increase resilience so they could lead a safe and healthy life. I work to enable young people to want to make the changes for themselves so they can recognise their own achievements.
My interests include spending time with my little boy, travelling and reading. My ultimate goal since having my own child is to work with young people because they are the future. Thus I want to make sure young people get the best in life through good guidance and influence.
I want as many young people off the streets and living their best life!
Help & support
For information about relevant health and wellbeing topics please expand the sections below.
Children
I am aged under 11 years
Young People
I am aged 11-19 years (up to 25 years old with special educational needs)
Parents / Carers
I am a parent / carer
Professionals
I am a professional